Help Latino Families to become Entrepreneurs
Donate and help us build free programs 
Our Mission: 
Improve economic opportunities and Eliminate Poverty in Latino Communities thru Entrepreneurship,
We are creating a new generation of Latino business owners to make new Latino generations sustainable.
About Your Donations, Where & How They are used
Get in Motion Entrepreneurs is a Nonprofit organization whose purpose is to create a new generation of Latino Leaders to create sustainable communities. We educate and provide business tools and resources for the development of entrepreneurs and small business owners in the greater Coachella Valley region and Riverside County. With years of experience in education and outreach particularly with the Latino community, we work with highly underserved small business populations in the language of their preference: Español.
At the end, we are not looking to create millionaires. We are looking to create a new generation of Latino Business Owners that creates sustainable communities.
Our Entrepreneurship Model
Our program has encompased four areas of entrepreneurship:
Access to Capital
Getting a business loan has never been easy when it is your fist loan. Latino at a national level are having a hard time to inyect money to their business. 
Now more than ever, we have nonprofits helping small businesses to get first business loans and help available during pademmic times.
Starting a Small Business
We will always have new aspiring business owners and entrepreneurs. Latino Women have been leading start ups in United Stated. We need to keep helping minorities to succeed in business.
Online Technology
Business owners are constaly dealing with changes in their industries. On top of that,  online technology keeps growing at a fast phase leaving behing a lot of small businesses. We need to support entrepreneurs that do not have the capacity or support to take their businesses online.
Networking
Latino are social by nature. However, it not easy for Latinos to adapt to the American Networking Business Culture. Meetings, Mixers, Resources, Meeting, and more is not always pleasend for latinos.
We need to support latinos to enbrace an engage in business activities such as business expos, business events and business trainings.


How our services help
Entrepreneurship vs Poverty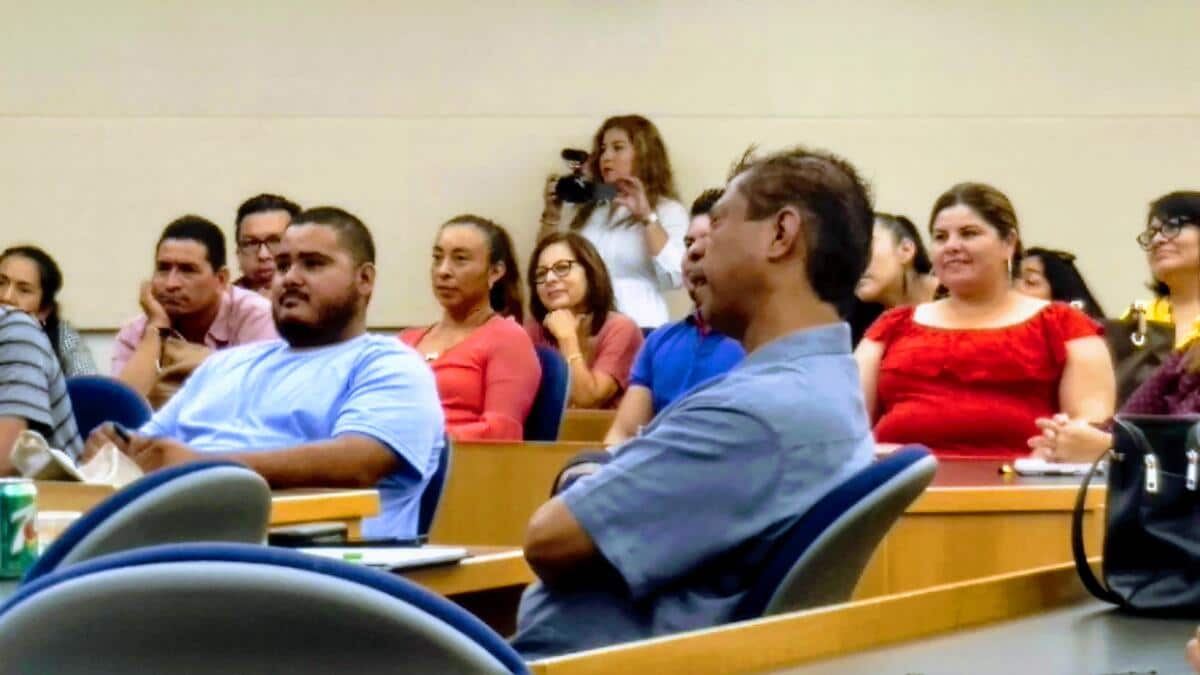 Seminars and Webinars
Entrepreneurs love to attend live and online business seminars in spanish.
Our live events can attract up to 300 people to out expos and business talks.
Our webinars are always accesible online and can be reached from all over the worlds with our website and youtube channel.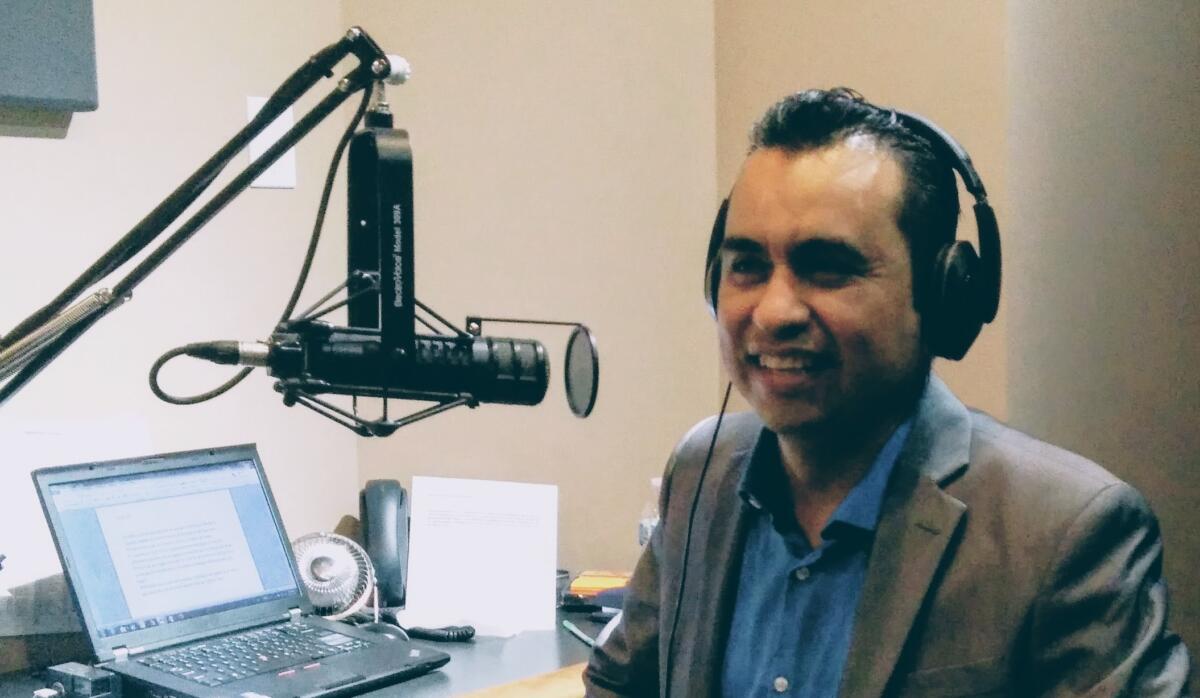 Poscast
Since COVID-19 hit our lives, we have been adapting day by day to make sure we deliver business education to entrepreneurs and business owners.
Online streaming has been a great way to keep in touch with entrepreneurs looking for spanish material. Or weekly episodes are reaching latinos all over the world.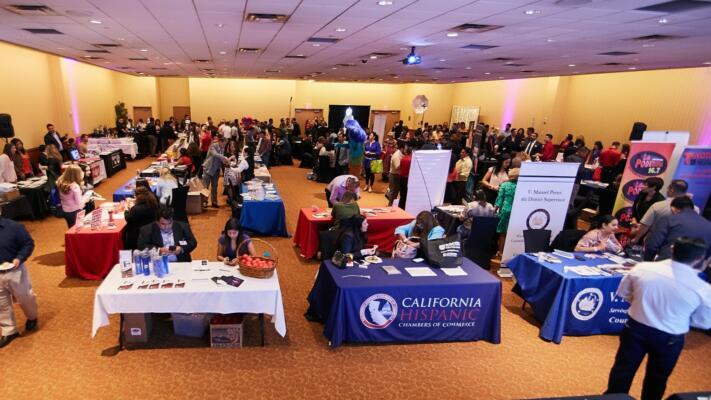 Technical Assistance 
Latino Entrepreneurs can take advance or our free business coaching sessions. It is not easy for Latino business owners to ask for help. It has been a challenge and a barrier for them.
With coaching with can help and understand better their needs. Business Coaching offers business owners a safe and comfortable space to talk about their business challenges.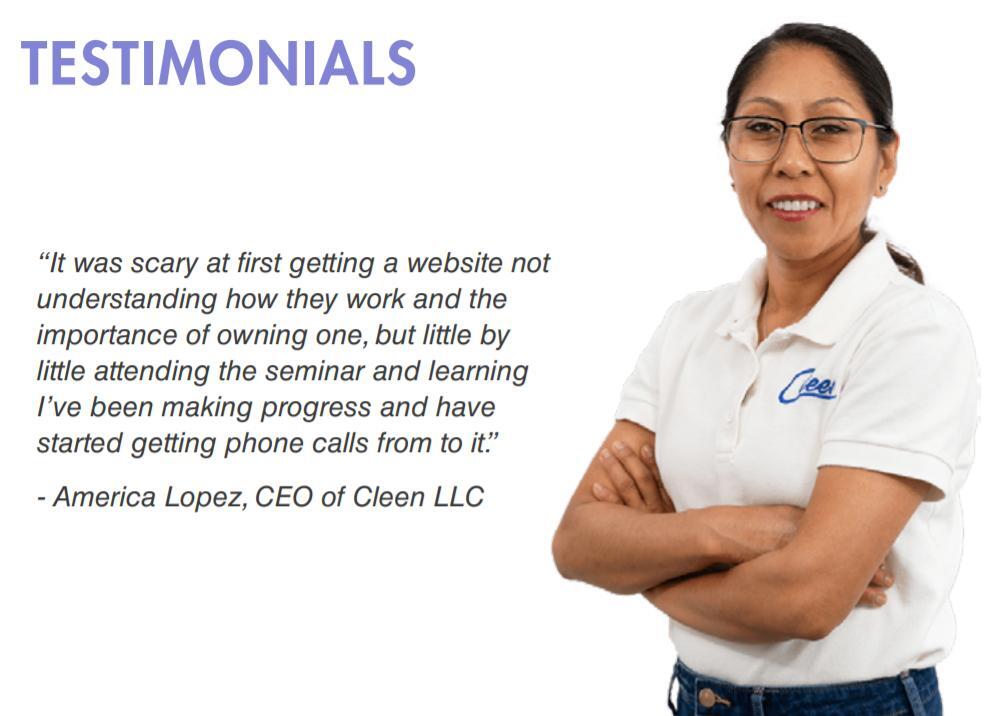 Cleen LLC
America Lopez is a true warrior. With humble beginnings she thrives every day to succeed in business.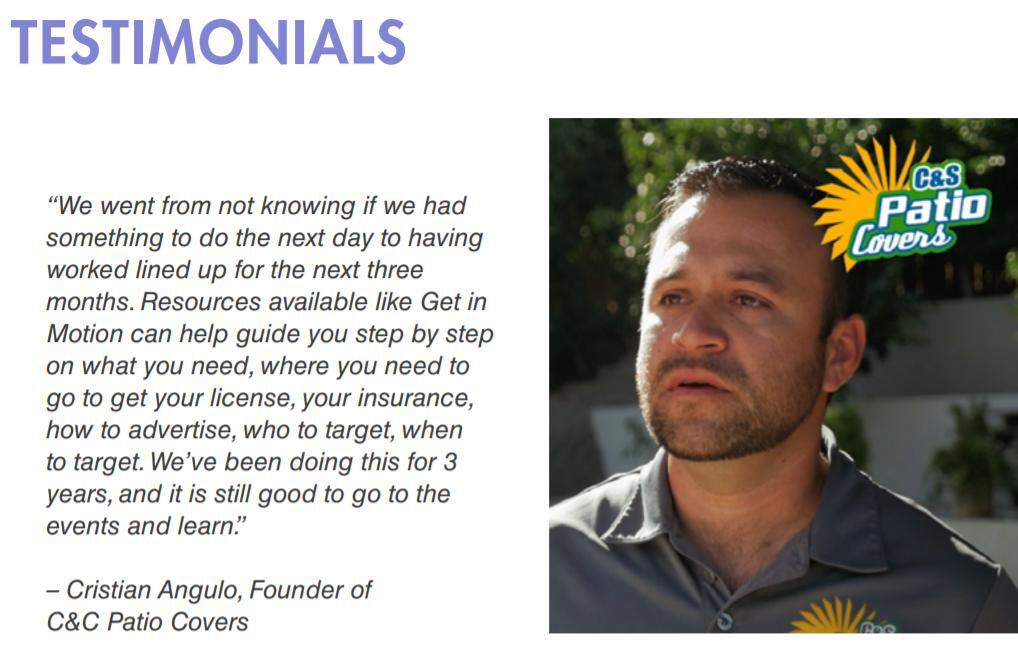 CS Patio Covers
Chris and Connie are a couple of young entrepreneurs. They quickly understood that having a business was the way to achieve prosperity.
2011 Get in Motion Entrepreneurs Starts as a Sole

Proprietor

Over 5,000 in person attended to our seminars since 2011

Over 100 live seminars since 2011

Average 45 people at our live events
2017 We become a Nonprofit 501(c)(3)

2017 (750+) Annual live events Attendees
2018 Mixer Latino reach 300 people
2019 Our live seminar get over 230 attended

2020 

Over 200K plays on our YouTube Channel

2020 We Launch our Spanish Business Podcast
Mail your Check
Mailing Address:
Get in Motion Entrepreneurs
41550 Eclectic Street, Palm Desert, CA 92260
Need Envelope and Postage?
Please email us your address and we will send you a couple envelopes and postage for your convenience.
By Credit Card
You can pay with your credit card od debit card in the form below. It is safe and secured with SSL protection.
Apply for Board Director
If you want to donate your professional skills and become a volunteer board member, please fill pur our online Volunteer application.
We love the old way
ENVELOP + CHECK 
Hundreds of Latino Entrepreneurs looking for support to develop their businesses.
Leaders, Parents and Entrepreneurs in the Latino Community ready to grow.
Current Network of Colaborators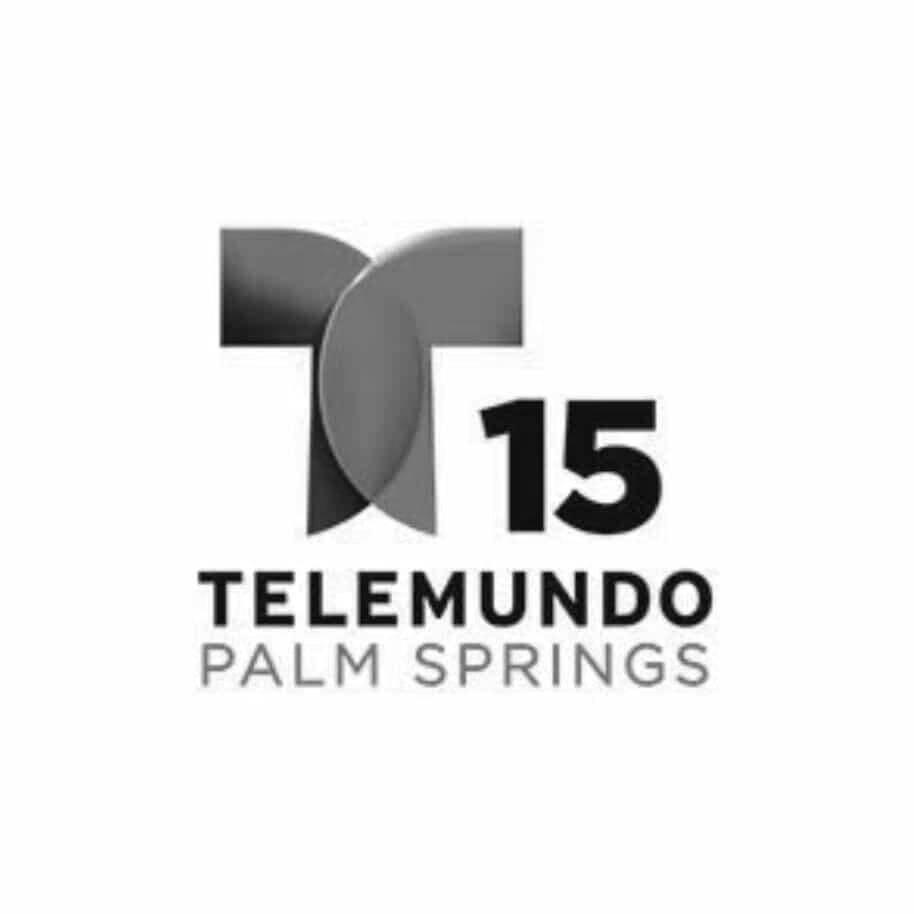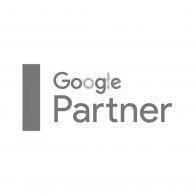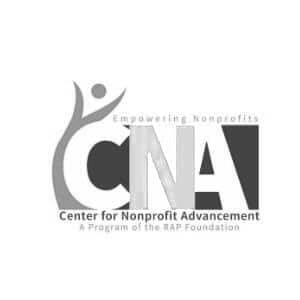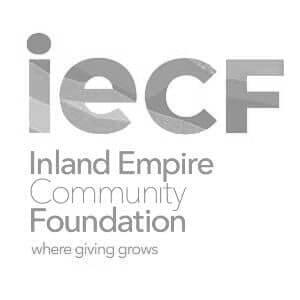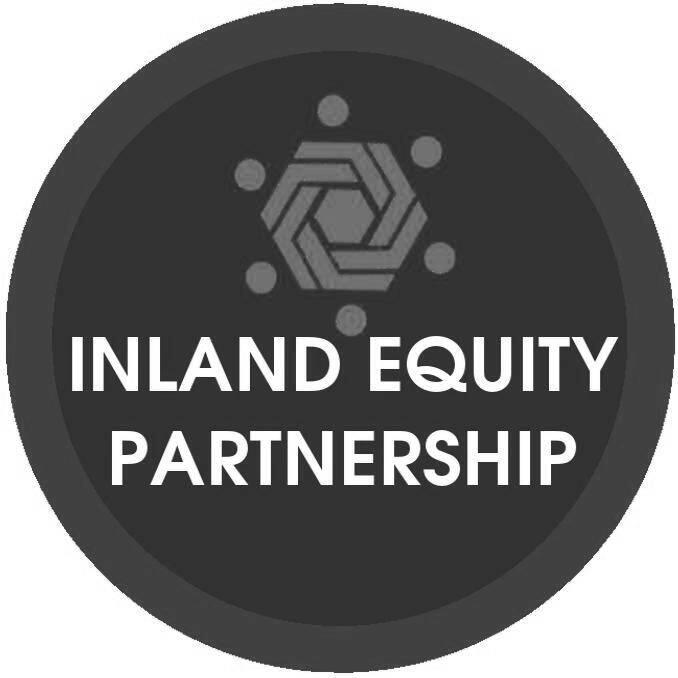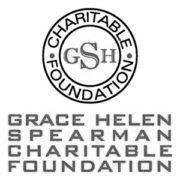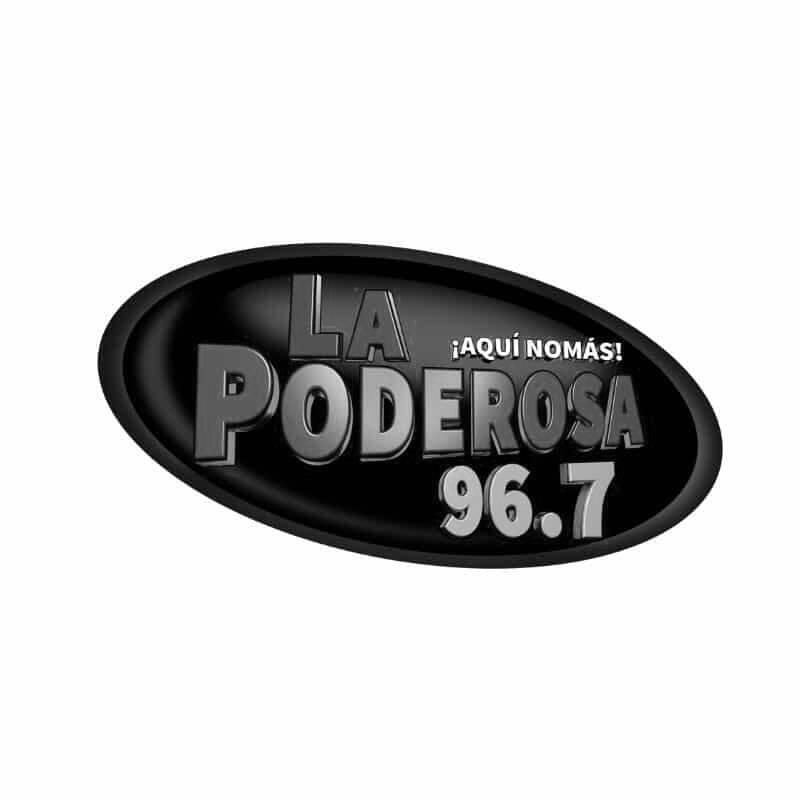 Get in Motion Entrepreneurs